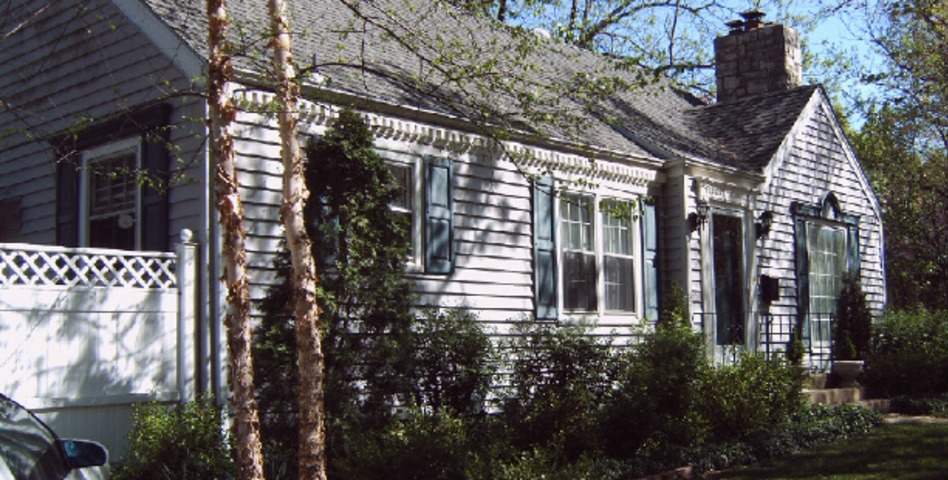 "We enjoyed everything about our stay at Moore House Bed and Breakfast. We liked how the bedroom and bathroom were closed off for more privacy. The bathroom was gorgeous."
Tyler and Jenny Price
Overland Park, Kan.
Your room at Moore House Bed and Breakfast has a full-size, tall, posted bed. A family heirloom hangs on the wall above the closet — an 1842 Springfield flintlock used by a member of the Lindemuth clan of Pennsylvania during the American Civil War. The house and patio have wireless internet.
Your private bathroom features a walk-in shower with a bench, courtesy pump soap and shampoo, a chair-height toilet, Italian marble flooring, and a quartz countertop with a designer glass vessel sink.
Hanging on the bathroom wall, above the spa towels, is an original London Chronicle newspaper from April 1777 with an article about Gen. George Washington releasing the German Hessians in the western counties of Pennsylvania. Having never searched their packs before being set free, the Hessians called Washington "a very good rebel" for his fair treatment.
Twenty-four works of original art can be found throughout Moore House, including oil, chalk, watercolor, and engraving. The innkeeper's display of original English-language newspapers spans five centuries, beginning with The London Gazette, published on Dec. 10, 1669.