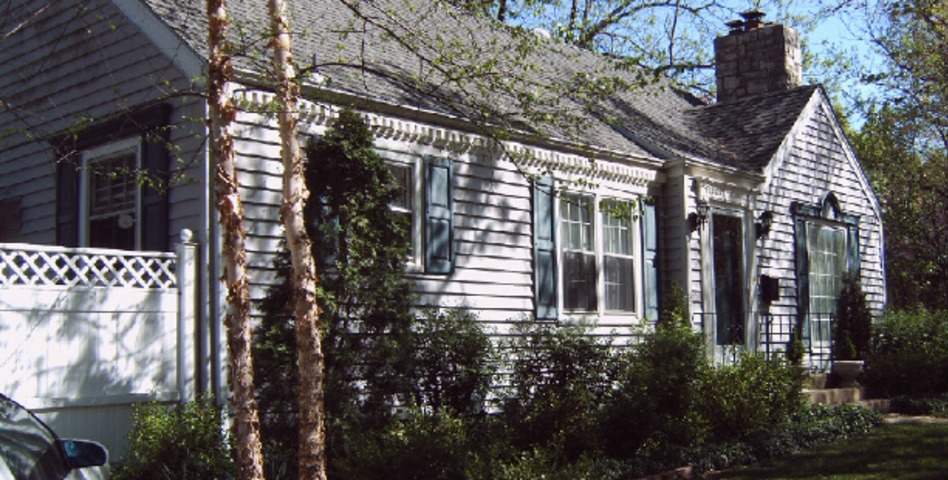 Innkeeper Tim Lindemuth and his now deceased dog, Tippy.
Sydney and Sage share the house with Tim.
Moore House innkeeper Tim Lindemuth is the third owner of the residence and has lived here since 1978. He would walk daily to his campus office at the K-State Alumni Association, from which he retired in 2012. He served 19 years as editor of the K-Stater magazine, the quarterly publication circulating to 40,000 Kansas State University alumni. He began at K-State in 1975 as a graduate teaching assistant in journalism and later became a writer and assistant director in the Office of University Relations. A veteran of the U.S. Army at nearby Fort Riley, he has a Bachelor of Arts degree (1972) in Mathematics from Potsdam College in New York and a Master of Science degree in Journalism (1977) from Kansas State University. He has been affiliated with the Kansas Bed and Breakfast Association since 2009.
​Dean of Women Helen Moore
The first resident of the home was Helen Moore. Following Abbie Van Zile, Helen became the second dean of women at Kansas State University and served there from the late 1930s until her death in 1963. Moore Hall, a student residence hall on the K-State campus, is named in Helen's honor to remember her long service to the university.