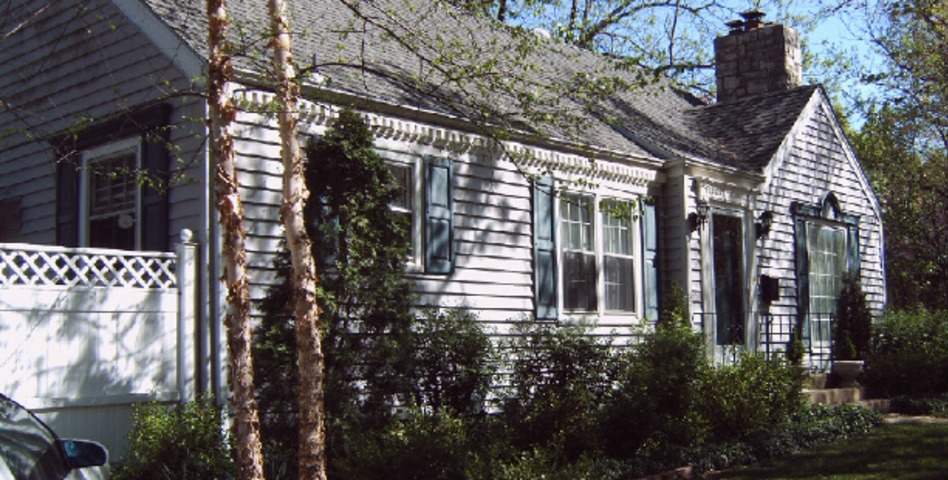 The Moore House Garden is an adaptation of the Custis-Maupin Garden built in 1733 in Williamsburg, VA. The brick-lined partiers are planted with spring-blooming bulbs, summer annuals, and perennial plants proven by trial and error to grow well in Manhattan, Kansas. The Moore House Garden has been featured in the Riley County Master Gardeners Home Tour three times.
Above: The spring color in the Moore House Garden is a sight to behold.
Above: Upon entering through the gate or arbor, wander around the garden by selecting any of several paths paved with river stone.
Below: Sit on the garden bench and enjoy a cup of coffee or tea in the shade of mature trees.
Below: Innkeeper Tim Lindemuth started the garden's construction in 1988 and completed it in 2000. The garden plan he drew for the west half uses the sidewalk and driveway as the X and Y axis to plot the garden partier corners.
Above left: A garden construction scene in 2000.
Above right: The Custis-Maupin House Garden at Williamsburg, VA.